Deva Management Services (Deva MS) is a Singapore based company established in 1998. We specialize in providing Project Management Services to the offshore energy sector, covering FPSO, FSO and FPU – new building and conversion projects.
We deliver the projects ensuring safety, quality, timeliness and cost effectiveness, by implementing innovative and unique project management solutions. We focus on continual improvement of processes and individual professionals, achieving the highest standards in the industry.
We ensure efficient and optimal utilization of resources across the project phases, assuring value for money.
Outsourcing will enable the asset owners to focus on their core business, relieving them from the hassles of Project Management, which require specialized knowledge and skill set.
Our clientele include Petrobras, Maritima Overseas Inc, Keppel FELS, Tanker Pacific Offshore Terminals and AET Shipmanagement.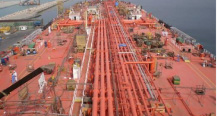 Our project portfolio includes ;
Petrobras 43, 50, 54 (for Petrobras, Brazil)
Petrobras 37, 38 & 40 (for Maritima Overseas Inc, Brazil)
Petrobras 51, 52 (for Keppel FELS, Singapore)
Montara Venture FPSO (for Tanker Pacific Offshore Terminals, Singapore)
MCV (for AET Shipmanagement, Singapore)
Besides project management services, we offer the following services –
Project Controls Management
Quality assurance and control
Preservation 
Engineering
Inspection